I never get bored of meronggeng with my dad.
UNIMAS
is roughly half an hour to 40 minutes from Kuching:
Turns out that dad is needed at the opis. Kene sain ape ntah untuk staf cuti. Let's see my bapak in action!!!!
Fuiyoo, fokus gile reply emel orang.
Ni cicak yang bapak letak kat tepon. Konon nak takut kan orang dari pakai tepon die la tu.
OOOOHHHH TAKOWTNYE.

*lari slow motion*
Of course la, menunggu bapak reply emel yang berlambak dalam inbox tu buat kitorang
bosan
. So kitorang stat la kacau segale bende yang boleh dikacau dalam opis die. Hehehehe~ Especially bile jumpe bapak nye
topi and tongkat polis
(no, die bukan polis, ni macam jawatan yang diberi for educators ke ape ntah)..
Let's see
ME
in action pulak!!!!
HOHOHO. Kesengalan ni dah tahap cipan.
Lepas dah puas camwhoring ngan mendalah tu, serbu
paper shredder
dengan my bro sebab suke tengok kertas kene shred. Best woo. Tak peduli la korang nak cakap ape.
Paper shredder memang adalah peralatan pejabat yang best.
Second place is photocopy machine.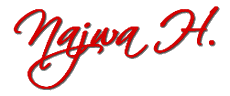 P/S:
HAPPY NEW YEAR GUYS!!!! MAY

2010

BE AN AWESOME YEAR FOR EVERYONE!!!