Seronok nye bile dapat catch up dengan sahabat-sahabat skolah!!!! Rasanya member skolah ni ada kelainan tersendiri je kan? Macam
kesengalan skarang, tak sama dengan kesengalan zaman skolah
. Tak tau la untuk korang, but that's how I feel. Haha.
Kalau skarang korang dah rasa aku sengal, you guys have seen nothing yet. BWAHAHAHA~
Salmi, Awang, GG, Ejad, Razi
(and
*company*
opskantoiakusebut) has brighten up my Saturday!!! Rasa macam kanak-kanak ribena zaman skolah dulu dowh for one day.
Kite semetinya kene catch-up again!!!
And ini tenkiu post sebab Salmi yang terlebih baik plak kat aku belikan bende yang aku kirim kat die nih:
COMEL KAN COMEL KAN COMEL KANNNNNNNNNNNNNNNNNNN????!!!!
Shirotan ni
singa laut
, tapi
suke nyamar jadi binatang lain
. Yang aku nye nih shirotan nyamar jadi lebah. OHMAIGOD GILE COMEL DOWH.
Besar ok, nampak macam kecik dalam gambar, tapi panjang 60cm, tinggi 45 cm, and
SEDAP GILE BILE PELOK
.
And not only that, siap belikan
strap henpon Shirotan kecik yang menyamar jadi gajah
!
*pengsan melihat kecomelan overdose*

Oh btw, kitorang ramai-ramai kua aritu gi Midvalley, punyela jobless, hampir
4 kali
ulang-alik
Mid
dengan
Gardens
, haha. In the end, main kat video game arcade.
Aku menang lumbe kete 2 kali straight dengan orang-orang berlainan
. Gile bangga.
Tapi gile pening, especially bile ko
tdo kol 6.30 pagi
and bajet dapat bangun kol 8pg. Haha, gosip nye pasal. And also
bervideochatting dengan si Lilin
! Hoho, maunye gegar satu rumah dengar kitorang kecoh bersengalan kat living room.
We miss you babe!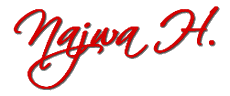 P/S:

@
MiMi
- sik cayak mek kitak berik mek free walaupun k hadiah behdey ohmaigod. Terharu da jak kamek masa ya, haha. Mok nak nangis jak gik.