For christmas holidays, me and my koibito plan nak tengok
Avatar
lepas smayang Jemat kat MBO Cinemas The Spring.
So lepas checking out the schedule, kitorang arrange nak tengok yang
kol 3 nye showtime
.
Sampai je MBO around
2.15pm
, AIYAAAAAAAAAAAAA.
Barisan panjang sampai ke luar pintu kot. And there were
only 3 counters
. OHMAIGOD. WTF betol.
Tapi degil jugak nak cube tengok kalau ade seat, berbaris jugak.
Half an hour
ok berbaris. Kaki penat gile.
And as expected,
3pm showtime memang packed
. Next showtime was at
6.15
. Tak hingin, nanti kene marah ayah balik lambat terlepas maghrib and etc. So kitorang pun beli tiket for the
next day's showtime.
Kosong smue, seronok pilih seat. Haha.
Dah dapat tiket, pegi jalan-jalan je la, dah takleh nak tengok wayang. Smue cite time tu full kot.
MBO, sile bukak kaunter extra kalau public hols, PLEASE. Pfft.
Jalan-Jalan tengok baju, tak peduli balak bosan tengok baju. I dun care. I want to belek baju, you follow me la. Macam
orang kuning DiGi
yang pelik tu, ok? Because I follow you ape bile you pegi tengok Gundam and dolls, ops,
Action Figures.
Meh.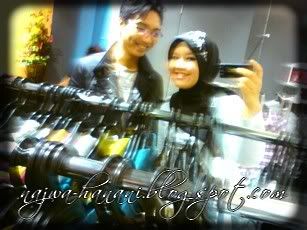 Sebab dah rasa clueless nak buat apebende kat The Spring sebab pegi every week macam dah jadi second home kitorang da. So menjejak klua mencari makan.
First time makan kat
Kafe Bunda
..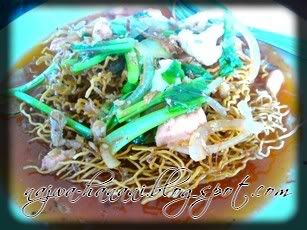 Nasik Pattaya for him, Mi Crispy for me.
Mi Crispy
SEDAP GILER OKEYH.

Definitely one of the best I've eaten so far. Will definitely be returning for that!

Not many things happened, but the quality time with him is highly appreciated.



AVATAR, HIYE WI KAM.