Ok, obviously bukan kite, tapi my
adik
ek.
And disebabkan adik kate jangan mengade nak letak kat
blog
or
Fesbuk
result PMR die, maka bende-bende pasni takde kaitan langsung dengan title blogpost nih. Ha.Ha.
Title adalah alasan untuk wat post baru semata-mata. Ngeh ngeh ngeh.
Lepas pegi ke skolah adik ambik slip result
(yang skarang ni adalah rahsia kerajaan)
and mengusha budak-budak bawah umo yang hensem, kitorang pon pegi teman mak settle hal travel insurance die.
Teman la sangat, dudok dalam kete je tunggu, sebab takde parking space, maka terpaksa parking di belakang kete Honda Accord sape ntah. Dan seperti biase, bile kebosanan melanda, timbullah sifat
narcissist
seorang pompuan sengal.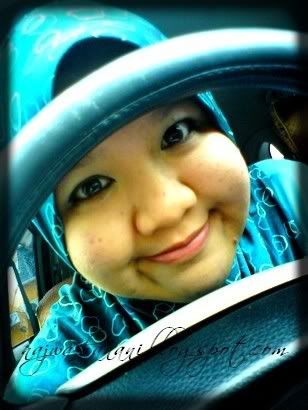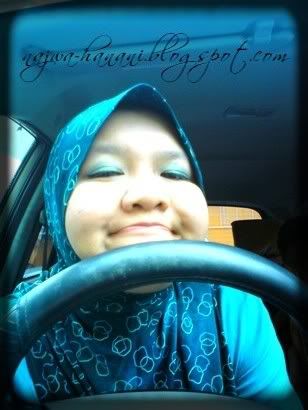 Ok, stereng
wajib
mencapap dalam gambar.
Ni plak sebab result takleh dibuat public announcement, maka gambar muke adik tak puas ati dengan result yang jadi hiasan.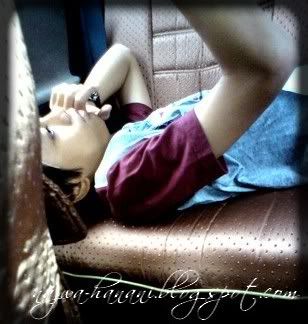 Ni beberapa saat sebelum kene tengking
"EEEEEE... DAHLAAA~"
Sourpuss.
Penantian suatu penyeksaan, dan ibu memahami. Oleh itu, bagi mengurangkan penyeksaan, ibu membawa lunch di
Kopitiam Samudera
.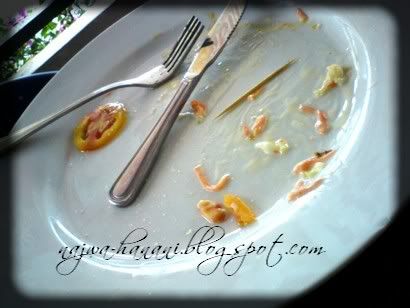 Umm.. ni kes lapar smangat nak makan lupe snap gambo.
So gambar after je ade ek.
Makan club sandwich. Siyes tak best.
Club Sandwich kat
hospital Normah specialist
je mantappp! Same price lak tu. Pffft. Tapi nasik ayam penyet mak sedap woo.
Esok krismas! Esok cuti! Yahuuuuuuuuuu~!!!!
Merry
Christmas
y'all!!!!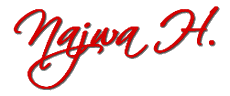 P/S:

Maseh takleh register, saya sudah fed up dengan U***. Nak graduate cepat and be over with it.