Haaaa..... Amik ko. Bawak kamera besar gedabak dalam henbeg. :p
Yesterday my koibito cuti, so mengambik kesempatan pegi karaoke kat The Spring sebab kalau weekdays murah.
(Kite lagi murah la sebab student, ngeh ngeh ngeh~)
Sebelum karaoke, wajib menyinggah kedai member die, maka berlakulah photoshoot ntah pape.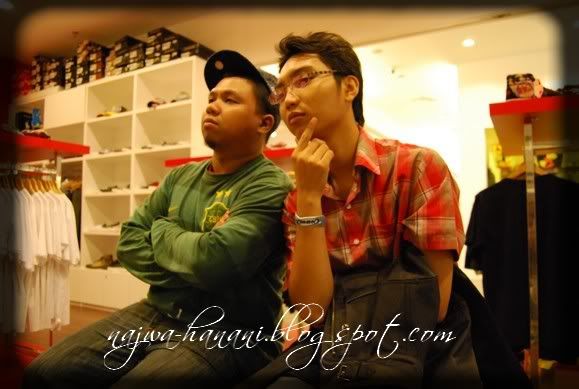 Sengal dan narcissist, itulah kami. XD

Pastu nampak dah kite pegang kamera besar, and prasan ada pokok krismas cantek kat luar kedai, member pun offer nak ambik gambar. Yeyyyy, nasib baik lah paham jugak hint-hint aku yang dah tak bertapis time tu. Ngehehehehe~

Hasilnya: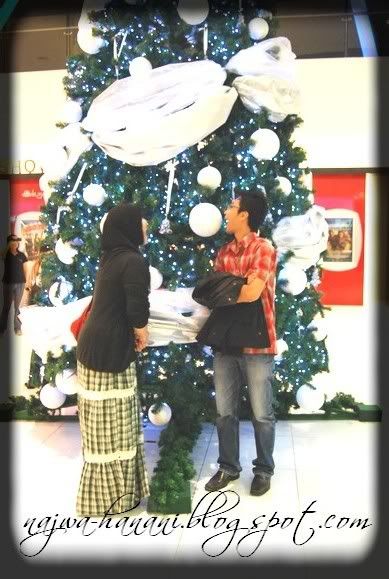 MAKAN ORNAMENT POKOK KRISMAS, MAKAAAA~N!!!

Lepas dah karaoke sakan 2jam setengah, maka berusaha mencari lokasi untuk membuat photoshoot sendiri.
(ya, kami memang tak tahu malu.)
OP CHOS
(baca, of course)
kat The Spring skarang the
main attraction
is this: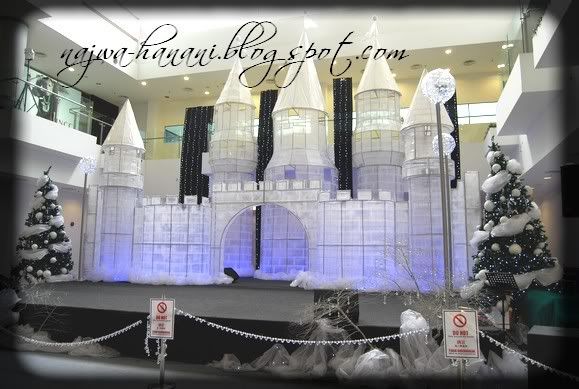 DO NOT ENTER weih. Pfffffttt. Kedekot.
Dan
BUKAN
this: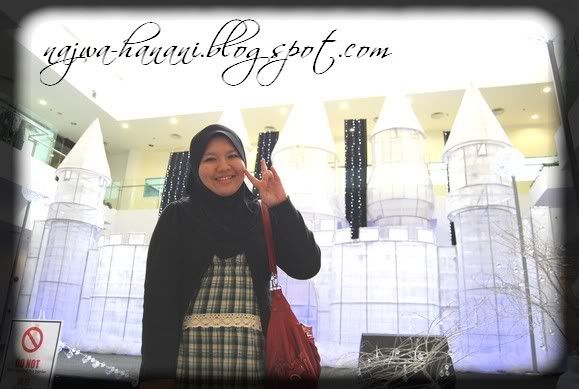 "Hello, wish you were here"
punya stail greeting card nih.
Tapi ni my fevret shot. My hakcipta ok. Sapa ambik tak credit, saya saman
RM105Juta
macam Manohara gedik kena oleh Tengku Kelantan. Haaaaaaaa..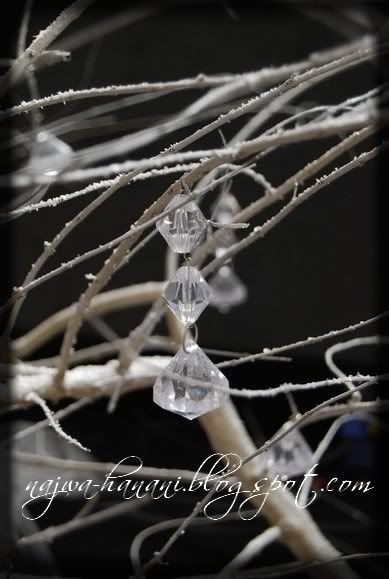 Ni pon cantek kalau wat kad krismas. :p
Ok, ni model-model sambilan. Free of charge je. Nasha Aziz sebok,
Hanis Zalikha
pon sebok. So, ni making use of sapa-sapa yang sudi je.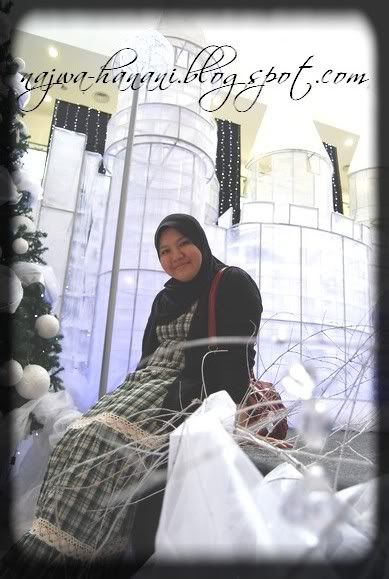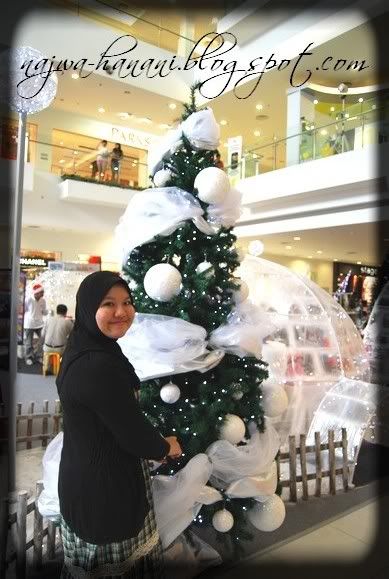 Ni baru siket. Balak aku bukan main lagi seronok pegang kamera, macam-macam gaya dah. Aiyaaa.. Nasib baek tak kene halau staf Spring.

Ha ni pon one of my feveret. Ni namanya menjadi mamarazi berjaya.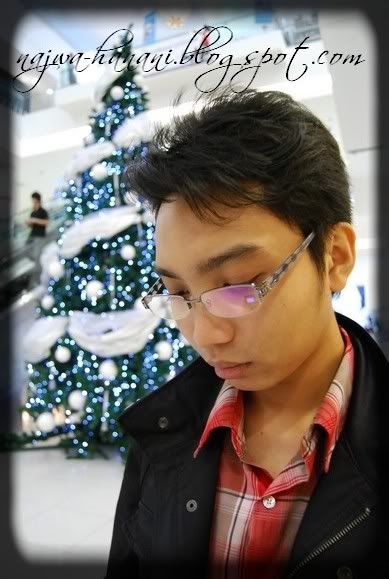 Hebat tak muatkan satu pokok krismas kat blakang? Haaaa..


(Bila tengok gambar ni teringat iklan Maybank yang pompuan Iban sambut krismas kat London, tak tau nape.)
Okay, nak edit gambar yang
outdoors
untuk next entry pulak nih.
(Ha'ah, bajet The Spring je ke kitorang terjah? OH TIDAKKK~ XD)
Mesti muak dah tengok muka sama je kan?
Okay ni
last
untuk entry nih, promise:
Nak balik rumah, ops, igloo, nak masak dinner
(pergh, tipoo gile).
BYE BYE.