Tak puas camwhoring kat The Spring, sempat plak nak berhenti kat
Pustaka Negeri Sarawak
on the way balik. Sangat wtf nye situation kan. Haha.
Ni lah Pustaka.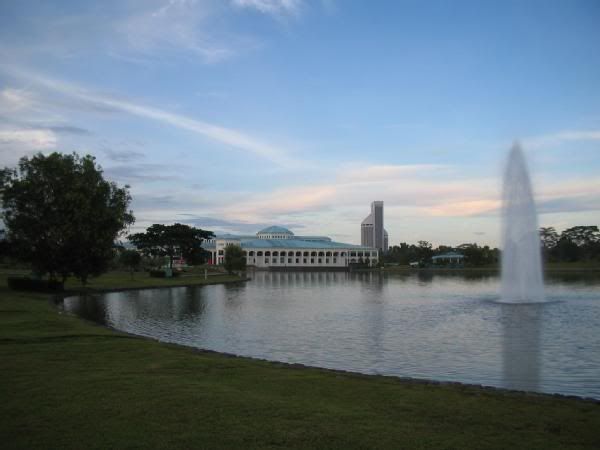 Kitorang dulu time
SPM
, setiap malam study
(study ke lepak? XD)
kat sini. And Pustaka ni jugaklah is where I went on
dates
. Ngeh. Pi muntah cepat. XD Haih banyak kenangan manis, masin, masam kat sini.
Saja nak make full use of the cam before diserahkan balik kepada ayahanda terchenta. :p
Dah kite yang pegang, kite lah yang first snap.
Ini gambar saya suka wo.
Pastu kalau balak aku dah pegang, sudah, takleh pegang dah pastu. Asyik suruh jalan, toleh, jalan, toleh. ("-_-)



Ha, ambek. Terus wat muke takoyaki. Punyelah kereng idea nak pose ape lepas berpuloh snap.
Tapi out of smue, suke yang ni.
(Actually kan, gambar yang lain die ambik macam blur, haha. Takpe, praktis lebeh sket, baru boleh hebat macam *tunjuk diri sendiri dengan tak malunye*)
Suke sebab daun pokok tu curve cambest je kat atas kepale. XD
Okeh, ni last.
Takde lagi dah pasni sebab ayah dah mintak balik kamera. Ces. (T_T)
Bye Bye Pustaka.


Bye Bye

Nikon D40X

!
Akan ku merinduimu!